How to Lower the Action on your Acoustic Guitar Bridge and Saddle.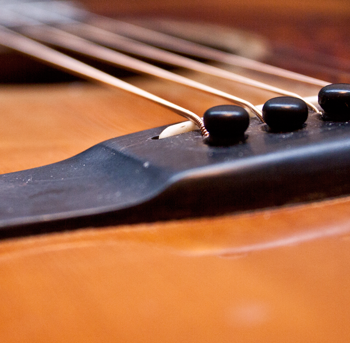 As I mentioned in my Action Adjustment article, adjusting the action on an acoustic guitar take three basic steps. First, you have to check the relief in the neck and adjust the truss rod accordingly. Second, the action needs to be set at the nut. The third and final step is to set the action on the bridge. You might not think it matters what order you lower your action, but it does. Trust me. If you don't follow these steps in order, you be spending a lot more time readjusting your setup after you "finished" it. If you have not completed the first two steps, you should go to the truss rod adjustment page or the acoustic guitar nut action page for details about the first two steps. After you have completed those steps, we are ready to lower your guitar action on the bridge and saddle, so you can get back to playing again.
Unlike electric guitars, acoustic guitars primarily have only one bridge and saddle design. I know there are all kinds of small variations out there, but the basics are the same. The bridge is a piece of carved wood that is glued on the top of the guitar body. Most bridges are made out of some type of rosewood or ebony because the dense material is stronger and carries tone better than lighter woods. The bridge itself does not need to be adjusted to lower the action. The only thing that we are worried about is the saddle.