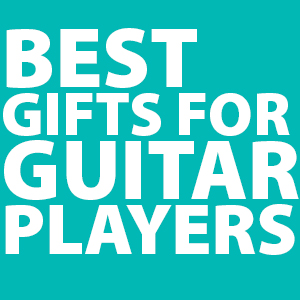 Finding the best gift for guitar players isn't always the easiest thing. There are a lot of different gift ideas for guitar lovers, but what does the guitarist in your life actually want?
One of the biggest reasons why it's so hard to find a gift for a guitarist is because we tend to be really brand loyal and have pretty much everything.
With that in mind, I created a list of the top gift ideas for guitarists that every guitar player wants and needs to have regardless of their playing style, musical taste, or brand loyalty. The guitarist in your life will love anything on this list. I know I do. 🙂
List of Best Christmas Presents to Get Guitarists for 2019
Here's a list of the best gifts to get guitar players at any price range.
---
Gifts for Guitar Players Under $10
Sometimes you need to get a guitarist a present, but don't want to spend a ton of money on them. It could be for a gift exchange or maybe you just want to get them a little something extra. Well, don't worry. Here's a list of gifts that guitar players will love all under $10.
Guitar String Winder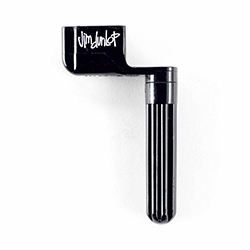 Every guitar player needs a string winder. This handy little device helps you turn the tuners faster, so you can change your strings in no time. I keep one of these in my workbench and in each one of my guitar cases. Yes, I have that many of them. 🙂
---
Guitar Polish and Cleaner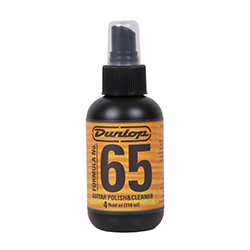 Guitars get dirty when you play them. Dirt, grime, and fingerprints really make guitars look bad. This polish easily sprays on the guitar and cleans everything off of it in no time. Plus, it's guitar finish friendly. No need to worry about hurting your guitar's perfect finish.
---
Guitar Strap Locks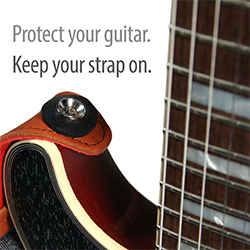 Strap locks are used to hold the strap on the guitar buttons and keep them from falling off. These strap locks are easy to install. All you have to do is put your strap on the guitar and place these over top of the buttons. Pooof. Now you don't have to worry about your guitar strap falling off and your guitar going tumbling to the ground.
---
Guitar String Cleaner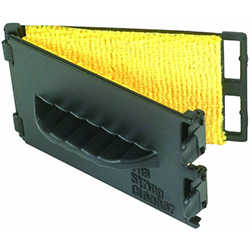 As you play guitar, the sweat and dirt from your hands build up on the strings, frets, and fretboard. After a while, the strings start to rust and are pretty uncomfortable to play. This doesn't happen nearly as much when you clean the strings with a string cleaner. Simply run the cleaner across the strings after you play and you won't have to change your strings as much.
---
String Lubricant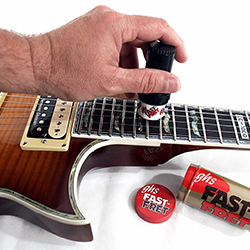 A good addition to the string cleaner device is some string lube. Apply this to the strings and use the string cleaner to evenly spread it around. You will be playing like a rock star in no time.
---
Gifts for Guitar Players Under $25
There are all kinds of great guitar accessories and guitar gear under $25 that every guitarist needs. Here's a list of guitar presents that you can get any guitarist for under $25.
Guitar Capo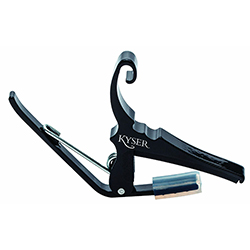 Guitar capos are used the change the key of a song without having to change the tuning of the guitar. In essence, it's like having a third hand when you are playing. I keep a capo in all of my guitar cases and most other guitarists do too. You can never have too many capos.
---
Guitar Tuner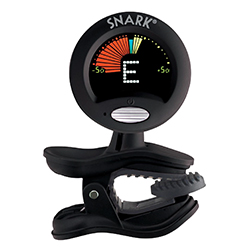 There is nothing worse than having an out of tune guitar. This easy to use guitar tuner attaches to the headstock of the guitar and brightly displays the note you are playing, so you can accurately tune your guitar. It's easy to see and out of the way, so you can keep playing and tune on the fly.
---
Guitar Metronome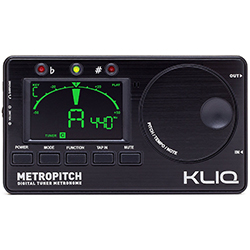 Learning how to keep time and play the right rhythm is key to becoming a great guitarist. There is no better way to work on your timing and guitar picking speed than practicing with a guitar metronome.
---
Guitar Instrument Cable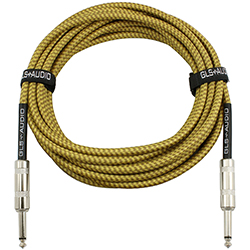 It doesn't matter whether you are an acoustic or electric guitar player, you can always use a guitar cable… or two… or three…. or 20. You can never have too many.
---
Guitar Stand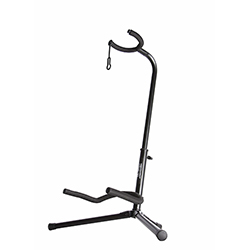 Guitar stands are a great way to put your guitar on display and keep it at easy access whenever you want to play it. Every guitarist needs a couple guitar stands. One for each guitar!
---
Guitar Neck Cradle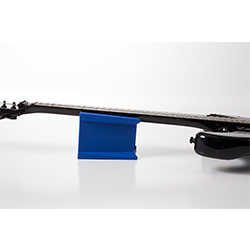 The easiest way to work on your guitar is to get a neck cradle to hold it in place. This works great for changing strings, cleaning the fretboard, or polishing the body. I use it when I do all kind of repairs on guitars.
---
Best Gifts for Guitar Players Under $50
This is where we start getting into the fun guitar presents. Here's a list of guitar presents under $50 that any guitar player will love.
Guitar Distortion Pedal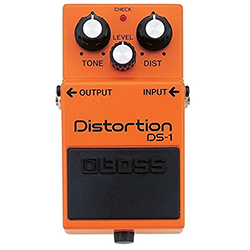 Every guitarist in the world either uses or has used the Boss DS-1 distortion pedal. It's the quintessential, classic first distortion pedal for every guitarist. After most guitarists grow out of this pedal, they tend to keep it around for an added boost. It's a must have for any guitar rig.
---
Guitar Pedal Power Supply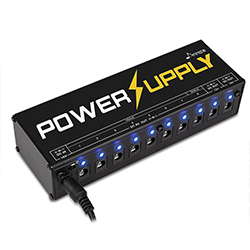 As your pedal collection grows and your pedal board gets bigger, you need to start running power to all of your pedals. Otherwise, you will be changing a lot of 9v batteries. 🙂 Here's a great inexpensive pedal board power supply system for up to 10 guitar pedals.
---
Mini Guitar Amp and Headphone Amp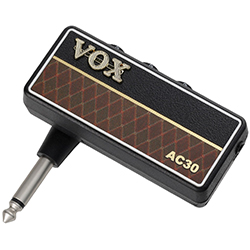 There are a few different mini guitar amps out there like the Marshall MS2 Micro Guitar Amplifier and the Vox AP2AC amPlug Guitar Headphone amp. I personally like the Vox better because it's smaller and lets you plug in your headphones. That way you can take an amp with tone controls anywhere in your pocket! It's really cool.
---
Battery Powered String Winder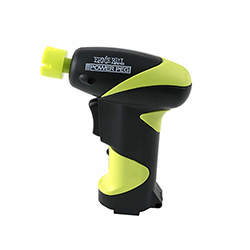 A string winder is a great tool to speed up string changes and replace strings that broke while you were rocking out. The battery powered string winder speeds up the process even more! It's easy to use and up to 70% faster than manual string winders. This is an awesome time saving tool
---
Guitar Tech Screwdriver Set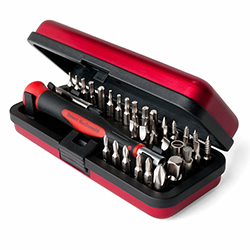 Every guitar has slightly different hardware on it. Thus, you need to have a number of different screwdrivers, nut-drivers, and bits to maintain your guitar. This is a great set that includes pretty much everything a guitarist need to take care of his or her guitar.
---
SpiderCapo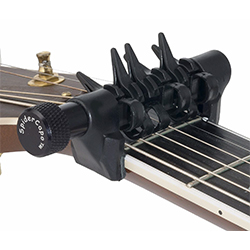 The spidercapo gives a guitarist a third hand by allowing them to hold down any string on a specific fret at one time. This capo is great for helping you come up with interesting sounds and techniques that you ordinarily wouldn't be able to do.
---
Best Gifts for Guitar Players Under $75
Guitar Pedal Board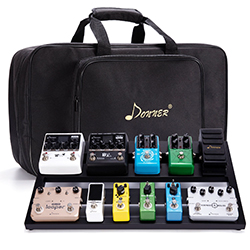 This guitar pedal board is a great, inexpensive way to keep your pedals organized and usable. It's made out of sturdy, lightweight aluminum and has premade slots to run power to each pedal. Plus, it comes with a nice carrying case, so you can bring it to any gig without having to worry about setting up your pedals or losing one.
---
Guitar Pedalboard Cable Kit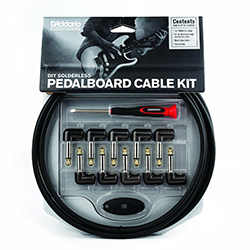 Once you get a lot of effects pedals on your board, the instrument cables tend to get really messy. This cable kits lets you cut and make your own cables without having to solder anything together. This way you can keep your board nice and neat. It's really helpful.
---
Multi-Guitar Rack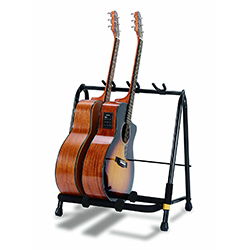 Anyone with more than one guitar knows it's kind of a pain keeping them in cases or having multiple guitar stands in a single room. This guitar rack lets you hold three guitar an arm's reach away without taking up a ton of floor space in your room or studio.
---
Thalia Capo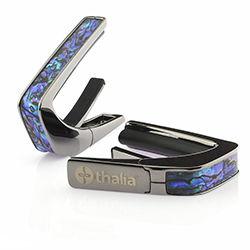 The Thalia capo is probably one of the nicest and easiest to used capos in the world. With their patented design, you can easily change the capo position in mid-song without missing a beat. This is the Ferrari of capos. Every guitarist drools over it after they use it. It's definitely a luxury.
---
Monster Instrument Cable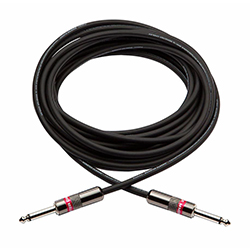 Monster makes the best instrument cables, hands down. Their design and materials are way better than any other company. The sound is clear and undistorted from interference. I exclusively use Monster cables in my studio and would have it no other way. Every guitarist should have a few of these.
---
Best Gifts for Guitar Players Under $100
Once you start approaching the $100 limit, you start getting into recording gear and other fun stuff like that. Here's a list of the best gifts for guitarist under $100.
Instrument Mic – Sure SM57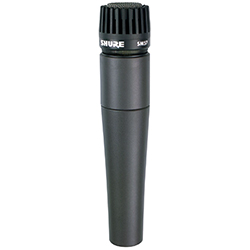 The Sure SM57 has been the standard instrument recording microphone for decades. Every studio in the world uses SM57 mics because they sound great and are built to last. Every guitarist who is interested in recording should have a few of theses.
---
Vocal Mic – Sure SM58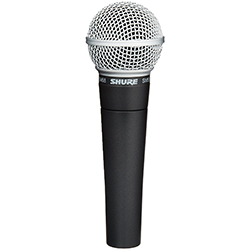 The Sure SM58 is the vocal version of the SM57. It's an industry standard mic that everyone and anyone uses. This should definitely be added to any guitarist's collection of recording equipment.
---
iRig HD2 Recording Interface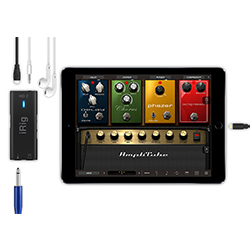 The iRig HD2 is a great way for guitarists to hook up their guitar to any iPad, iPhone, or Mac. You can use it as an amp to practice with or record and track songs. It's quickly becoming an industry standard recording device because of its flexibility, huge variety of digital effects, and ease of use. This is a great digital recording console.
---
Ebow for Guitar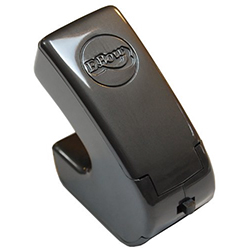 The Ebow is a great tool to get unique violin bow or harp-like sounds out of the guitar that you wouldn't ordinarily be able to achieve. It uses electro-magnets to vibrate the strings when you hold it close enough. It's super fun to play around with and allows you to have endless sustain.
---
Guitar Pedal Tuner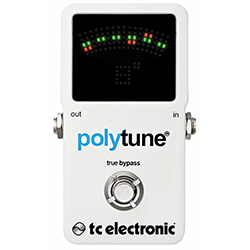 Having a tuner in your guitar pedalboard is a great way to make sure you are in tune without having to worry about always carrying a tuner with you. It's also a great way to stay in tune on stage. Here's one of the nicest options.
---
Best Gifts for Guitar Players Over $100
Guitar Practice Amp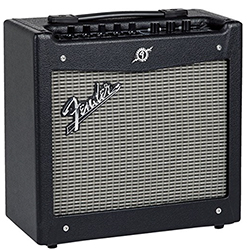 There are a ton of different practice amps out there. Some have modeling options that give you different sound effects, while others simply give you a clean and dirty channel. Here are a few practice amplifiers that are right over $100.
---
Wireless Guitar Transmitter Receiver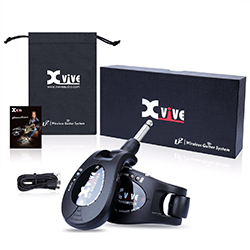 Playing guitar on stage can be kind of annoying with guitar cables. You are constantly trying to walk over the cable and not get tangled up with the other people on stage. The wireless guitar receiver fixed all of that. Plug one receiver into your guitar and one into your amp. No more cables!
---
PedalBoard Power Supply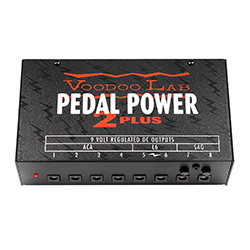 The ultimate pedal board power supply by VooDoo Lab is the Pedal Power 2 Plus. This isolated power supply shields all of the wiring from interference from lights and annoying static. This USA handmade unit is extremely durable, fits up to 8 pedals, and comes with a 5-year warranty.
---
Guitar Display Case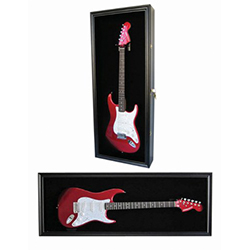 If you can't think of anything else to buy for the guitarist in your life, just get him or her a display case for their favorite guitar. Trust me. We LOVE to look at our guitars. There's nothing better than seeing it on the wall. 🙂
---
What Type of Gift Not to Get a Guitar Player?
There is only one type of gift that I highly recommend not to get a guitar player and that is anything where taste, brand loyalty, and preference comes into play. Some good examples are guitar strings, picks, effect pedals, and specific guitar lesson books. Unless you know exactly which strings someone uses, you will probably get the wrong ones and they will never use them. The same goes for guitar picks.
Guitar pedals come down to personal taste, playing style, and the current collection. All pedals sound different and it's really a player's preference which ones they like and don't like. Your best bet is just to stay away from pedals altogether except the one that I suggested. 🙂
Guitar lessons and instructional books are a great gift if you know what type of style someone wants to learn and what skill level they are. These make great gifts for beginners and rarely make good gifts for advanced players. If the person you are buying for is just starting out, it might be good to get them a book or two. If they've been playing for a while, it's probably not worth it. They will want something else on the list more.