How to Fix Loose and
Cracked Acoustic Guitar Braces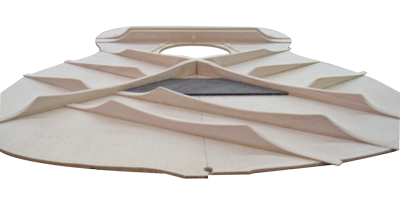 Acoustic guitar bodies are made out of extremely thin wood, usually between .080" and .125" thick. This thickness wood has nowhere near the amount of strength required to hold up against the constant string tension and pressure. This is why the inside of acoustic guitars has braces running across the top and back. Some acoustics even have small braces on the sides of the body. These braces help reinforce the guitar body as well as transfer the tone from the key areas.