How to Repair
Acoustic Guitar Finish.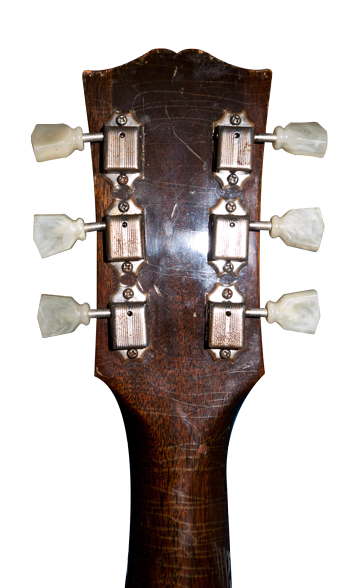 Your acoustic guitar's finish can have all kinds of problems, as you play it over the years. Use and abuse of the instrument as well as the weather conditions ruin acoustic guitar finish. Unfortunately, unless you are going to keep your favorite Martin or Taylor in a vault, you will probably scratch or dent your guitar at some point. In this article, I'll explain a few different guitar finish problems as well as a few ways to repair small finish blemishes.
Warning: Before we go on to learn about finish repairs, I urge you to think twice before experimenting with your guitar's finish. Finish can be a tricky thing. In most cases, if you are not experienced, you will probably make the finish problem either worse or more noticeable. Do not practice on your prized guitar. Get experience on a $10 yard sale guitar. Then work on your real guitar.
Also, if you have a vintage guitar, I would suggest that you not tamper with the finish at all. A vintage guitar's value will decrease drastically once it has been refinished. Trust me; in almost all cases, the vintage guitar will be worth more even with scratches and dents then with a new coat of finish. That being said, let's repair your finish.