How to adjust the action
on your electric guitar bridge.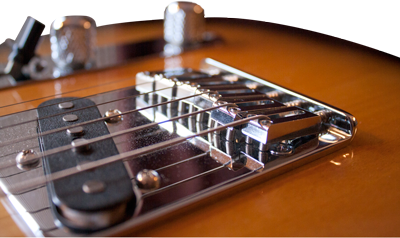 As I mentioned in my Action Adjustment article, adjusting the action on an electric guitar take three basic steps. First, you have to check the relief in the neck and adjust the truss rod accordingly. Second, the action needs to be set at the nut. Third, the action can be set at the bridge. If you have not completed the first two steps, you should go to the how to adjust the truss rod page and the how to set the action at the nut page for details about the first two steps. After you have completed those steps, you will be ready to adjust the action at the bridge.