How to Date your Fender Guitar by Serial Number
How Old is My Fender Guitar?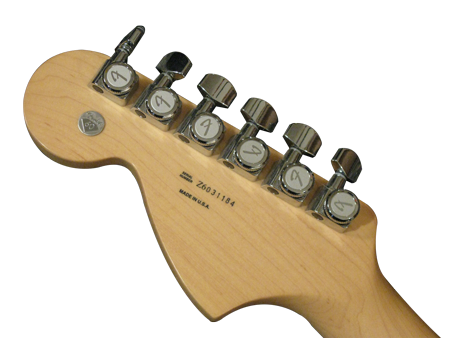 I often get asked, how old is my Fender guitar? Most of the time this question can't be answered specifically. The Fender numbers tell the story of the company over the years. Unfortunately, the serial number placement is sporadic and many ID numbers over lap between years and models. In many instances, there is no exact known date for a specific guitar. That is why I decided to write this article. I want to help you understand how to tell the age of your Fender as well as any Fender you see.
Fender like Gibson has been producing guitars for many years. Certain styles and colors have come and gone over the years, but there is no real obvious way to tell how old a Fender is other than the indentification number. Unfortunately, Fender decided not to simply write the date of manufacture on the guitar. They decided that it would be easier to decipher the serial number code than just write the year on the guitar. I say this only joking. Most manufactures don't actually write the production dates on the guitar in plain view. First let's take a look at where to find ID numbers on a Fender guitar.